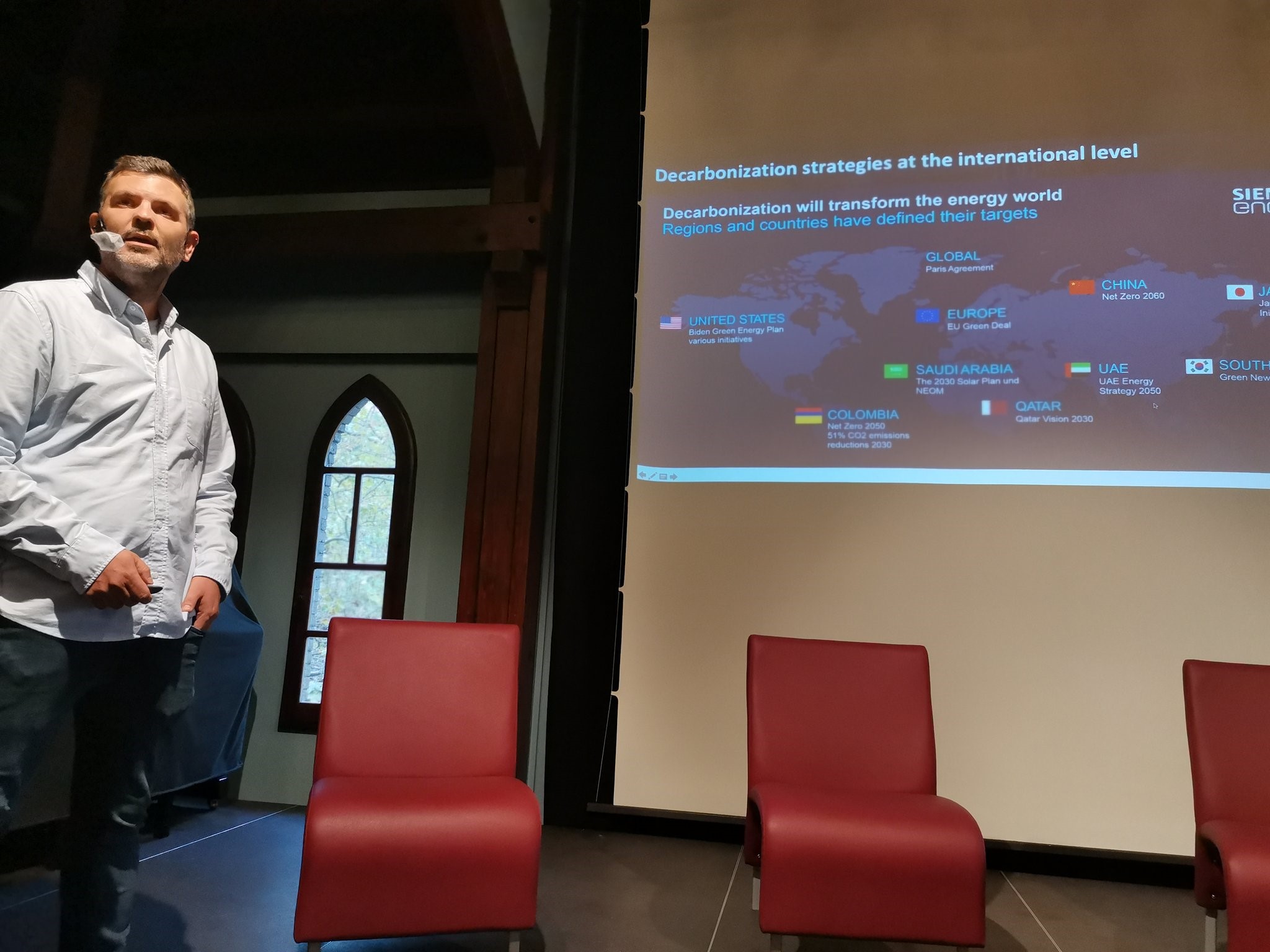 ESTiMatE has finally given a face-to-face presentation after more than a year of online talks due to the COVID-19 pandemic. The special event, Barcelona´s European Researchers´ Night, was part of a satellite of events planned on or around 24 September. 
ESTiMatE coordinator Daniel Mira´s talk, titled "Digital technologies for decarbonization: reality or dream" took place on 21 September 2021 at the Casa Golferichs Civic Center. 
"The audience of these European Researchers´ Night events are usually the general public and it was great to receive questions from them and engage with them on the topic of decarbonization. Having a live audience brought me back to pre-pandemic times. Hopefully we will have more in-person presentations in the future," said Daniel Mira.